Posted on Nov 29th 2011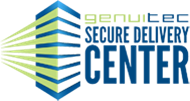 Our customers asked for it and we did it. Meet Secure Delivery Center 2012 (SDC). It is an emerging technology that removes the burdens of open source policy management with easy distribution and behind-the-firewall governance of all Eclipse tooling.
This non-intrusive software management and delivery technology is easy-to-use and installs right into the enterprise by asking simple policy questions about open source governance and IDE usage.
A quick flyover of SDC features includes:
* Managing tools behind your firewall in your "private cloud"
* "Lock down" Eclipse-based tool stacks with one click
* Generate full, customized installers for tool stacks
* Easy usage reporting on tools and open source compliance
* Manage multiple versions of software simultaneously
* Manage Eclipse, MyEclipse, IBM Rational®, or all three at once
This 3 minute video shows SDC in action:
Still not convinced SDC is for you? Check out this white paper on its value: Save $650,000 Annually with SDC
Priced super low,  SDC starts at about $45 per developer. For a thorough walk through of SDC, please see the SDC Webinar. Here's the slide deck used in the webinar with some technical details.
You can download SDC and try it for yourself, or send our support team an email to chat about your specific needs: info@genuitec.com
SDC was created because our customers asked for it, now it's your turn to see the simple power of this new enterprise technology.