Genuitec will offer commercial support for Google's
WindowBuilder Pro and GWT Designer products
Today, Google announced the coming donation of the source code and IP of their recently-acquired WindowBuilder and CodePro product lines (inherited from Instantiations) to the Eclipse Foundation. With the code now being available for free, many of Instantiations customers - currently on paid support contracts - may be left wondering about ongoing commercial distribution and support for these products.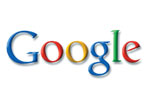 Genuitec has partnered with Google to offer enterprise support for the WindowBuilder product line and Google's GWT Designer (OnPositive will offer support for the CodePro products). By offering continued commercial support through partners like Genuitec, Google has recognized the value enterprises place on having top-notch, commercial support for their strategic software purchases.
From the Google blog:
"Genuitec is pleased to offer commercial support for WindowBuilder-based products - Swing, SWT and GWT - in early 2011 for companies who wish to continue a paid support contract once their Google support expires. We've been involved with the Eclipse Foundation since the beginning, so we are very familiar with these products. Thus, providing commercial support for this product line is a natural fit for us," said Maher Masri, President of Genuitec.
We're pleased to partner with Google as they continue to provide valuable assets to the community, and proud to offer enterprise customers the support needed to seamlessly utilize Google products in a commercial environment.
---
Posted on Dec 15th 2010