Posted on Jul 16th 2012
This post assumes you already have the Eclipse Marketplace client installed into MyEclipse, if not please go here to learn how. (Note, in several weeks MyEclipse 10.6 will have this feature pre-installed as default).
Let's install Cloud Foundry. From the Help > Eclipse Marketplace menu search for "Cloud Foundry"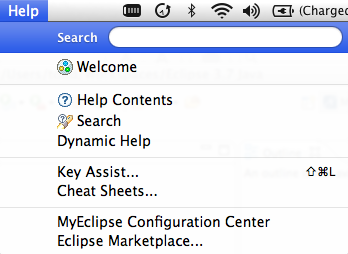 Once it is located in the Eclipse Marketplace client, next accept the licensing agreement.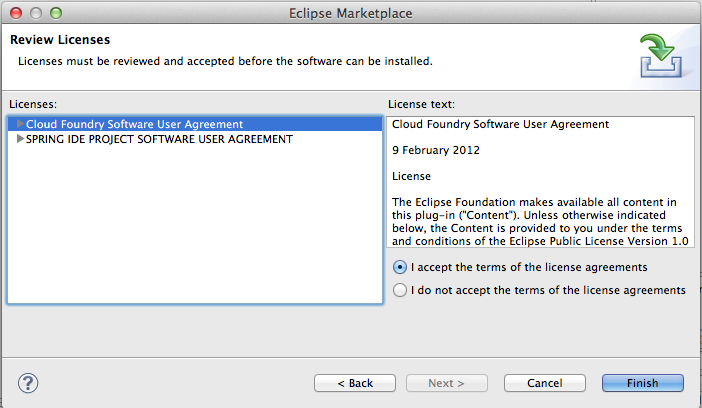 After the installation and restart, you can add your Cloud server by opening the WTP Java Extras perspective by using Help > Open Perspective... and selecting the "Show all" checkbox...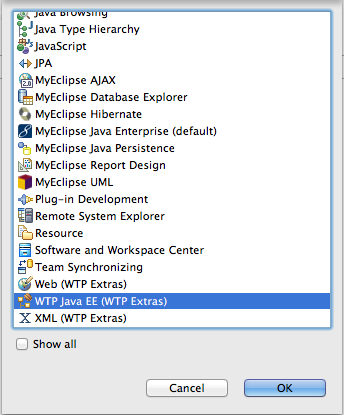 Then to add your cloud server you can right-click in the WTP Servers view and select 'New > Server'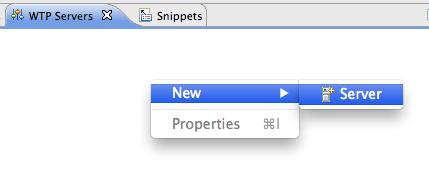 And select VMWare > Cloud Foundry and follow the steps in the wizard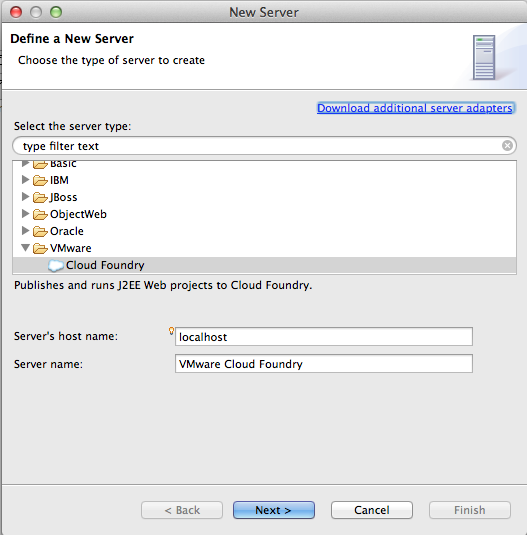 And that's it, now you know how to install the Cloud Foundry plugin into MyEclipse. If you have any questions please visit our support forums: http://genuitec.com/support