Posted on Apr 15th 2011
The marketing team is back home from the IBM Impact conference, and to sum up our experience showcasing Myeclipse Blue there is just one word... AWESOME!
Compared to IBM Rational solutions, MyEclipse Blue blows it out of the water on a ton of value points from power to size and price.
If you haven't checked out an alternative IDE for WebSphere use, then you really must evaluate MyEclipse Blue for your tooling. You won't be disappointed. Promise.
Learn more, here.
(It was cool to see IBM's Watson there).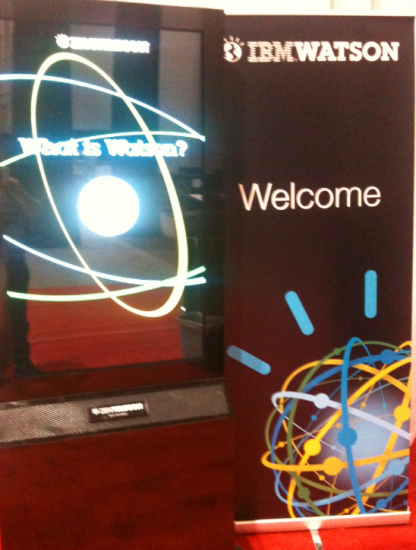 And here was our booth. The iPad 2 giveaway was a big hit.