Posted on Sep 13th 2011
We've started to receive a number of customer inquiries regarding the compatibility of Microsoft Team Foundation Server (TFS) with MyEclipse Blue Edition - the short answer is yes, it is absolutely compatible! Let's go through a step-by-step visual process to show you how to link it all up.
For those wishing to locate Microsoft's information in the documentation provided with MyEclipse Blue, look for "Team Foundation Server" as shown in the screen grab below.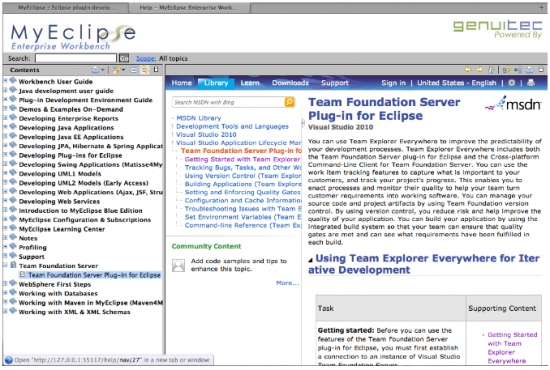 *You need TFS first before installing into MyEclipse Blue. Go here to learn about TFS and download it.
Let's get started
1. Open MyEclipse Blue and go to the "Software" tab at the top in the management dashboard, there you'll see "Browse Software." To the right of of the search field find "Add Site" and click it.

2. Now you're on the page that says "Add Update Site." Underneath the two search fields and to the right find "Add from Archive File" and click it as shown (you are using TFS as an archived site for the installation to work properly).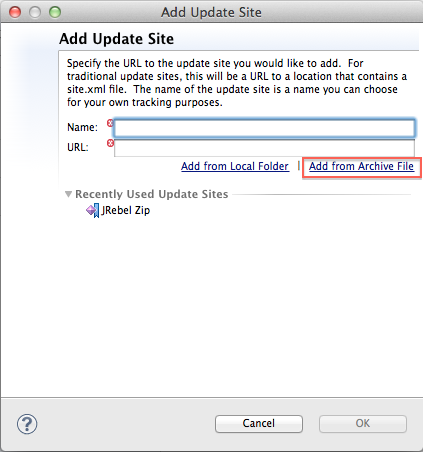 3. Now, locate on your machine where you downloaded the .zip of TFS and select it.

4. Next, give the file a name, like "MS Team Foundation Server Client," and be sure file path goes to your .zip file. *Our super software Pulse runs the MyEclipse dashboard, it handles all dependencies and will make sure TFS works for you.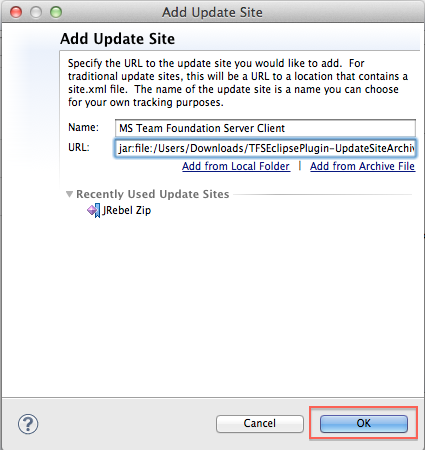 5. Now, you'll get taken back to the Software tab and will now see "Microsoft Visual Studio Team Foundation Server plug-in for Eclipse" in the section titled "Personal Sites." On the upper right is a green "plus" symbol. Add TFS  by highlighting it with your mouse then clicking the plus sign. See the screen grab below for reference, both areas are highlighted with a red box.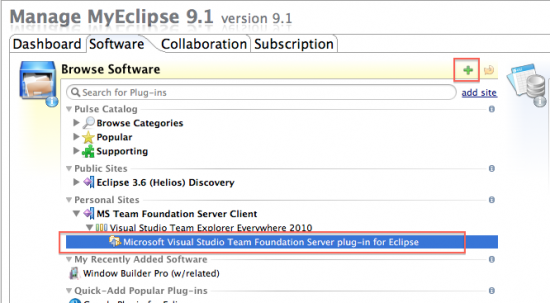 6. Once you have clicked the plus sign, MyEclipse will tell you that you have one "Pending Changes." Please click the button that says "Apply 1 Change" as shown here. (If you are simultaneously adding more software, you will obviously have more than one change pending).

7. Next, the MyEclipse Software and Workspace Center walks you through a simple "Accept Software License" agreement process. As highlight below, click the box to "Accept the License Agreement" and move through provided steps by clicking "Next."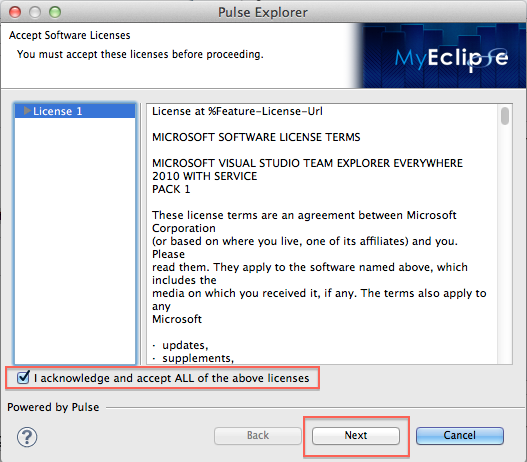 8. At the end of the installation process, you'll see the below window. If you like, click on "Details" to learn more or skip right to "Update" to get the software into MyEclipse.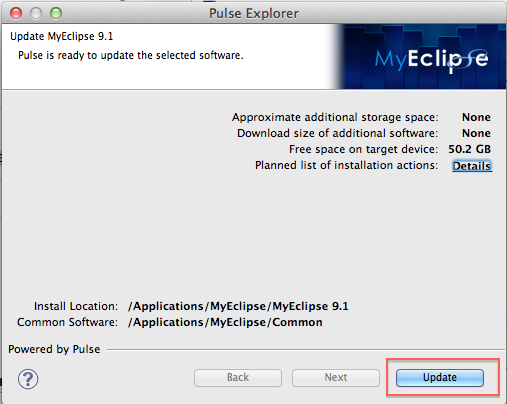 9. As with most installations of software, you must "Restart." Go ahead and do that now.

10. Now that MyEclipse has restarted, you will see all your installed items inside the dashboard window. As this window is alphabetized, look for "Team Foundation Server" near the bottom. Highlight TFS and click "OK" to continue.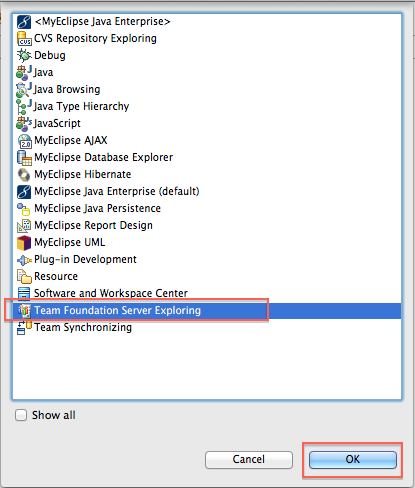 11. Lastly, MyEclipse has added TFS to your MyEclipse development window, as shown below. From here, you can start to connect it to your builds for testing and deployment.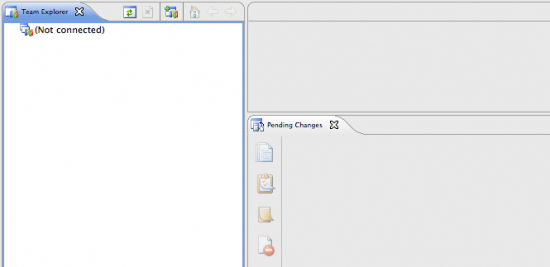 If you have any questions or feel like you need more assistance, please visit our MyEclipse Blue support forums where Genuitec staff will answer your questions.
Cheers!