Posted on Feb 19th 2010
---
Update: Development of MobiOne has been discontinued. Read the End of Life Notice for more information.
---
For the marketers and art departments, and the even developers out there, we've improved the experience of visually creating mobile apps with new templates that allow users to get up and running quickly. With drag-n-drop capabilities, the new MobiOne Visual Designer promises to get your app looking great without needing any skills other than your imagination.
Once your app is visualized in the iPhone emulator, MobiOne empowers you to hand off the project to your development teams for implementation.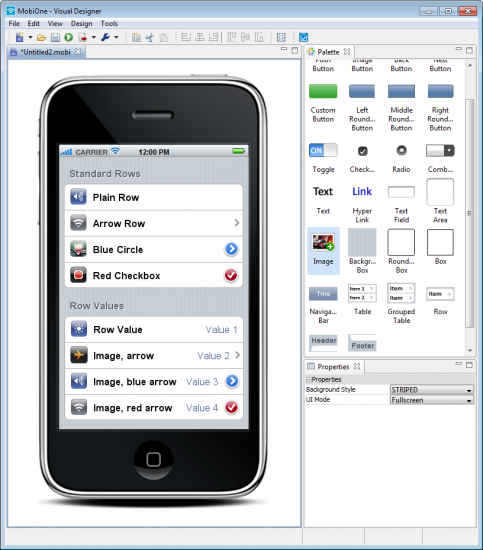 And what's more, MobiOne is free. Try it out, and if you're creating something really cool send it back to us and we'll look at including it in our template library. InfoATgenuitecDOTcom