---
Update: Development of MobiOne has been discontinued. Read the End of Life Notice for more information.
---
We've got a unique functionality in our newly released MobiOne Studio that we'd love to share - it's the ability to send mobile Web apps or websites directly to your mobile device(s) for review and testing using Google's App Engine.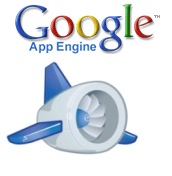 MobiOne's "AppSync" technology is a Cloud-based service that uses Google App Engine to host runtime versions of your mobile application designs, Web apps and Web sites. It then shares your applications with a distribution list of your choosing via text messages. MobiOne's Design Center and Test Center make use of the AppSync deployment service to automatically package and send your design or Web resources to the Cloud for easy app or mobile Web site review and testing.
Imagine, if you will,  sitting in a boardroom discussing your company's mobile Web strategy, when it's your turn to speak you quickly use MobiOne's AppSync service to send your app to everyone's mobile device as a text message; they open the text message and see your mobile app in their browser. Not only have you impressed your colleagues and boss with your presentation of an actual app, but because MobiOne requires no coding skills, you spent only a few minutes before the meeting building a fully-functional app or Web site to impress everyone. Peers will believe it took days (with help from a software developer) to accomplish this, but you know it was as simple as putting together a PowerPoint presentation.
MobiOne is that easy to use. So get your mobile app started today using MobiOne: https://www.genuitec.com/mobile/index.html
---
Posted on Dec 2nd 2010