Posted on Dec 5th 2012
What are Genuitec customers are saying about Secure Delivery Center (SDC)?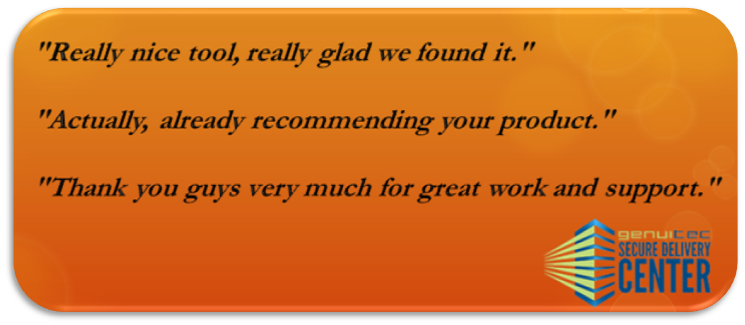 But don't take our word for it,  talk to our users. They'll tell you how helpful  SDC is for enterprise open source  management (and so much more).
Contact us to get the conversation started: info@genuitec.com or US 214-614-8328
Learn more about SDC.
Cheers.