Posted on May 18th 2012
Faced with the choice of creating a private cloud for software development tools or using a secure, customizable marketplace behind a company firewall, our customers are choosing SDC's easy-to-use marketplace solution.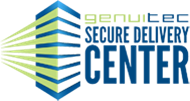 Clouds are the current hot topic in among CIOs and the tech world at large, and rightly so, but not all software is good for the cloud. Do companies want their developers going into the cloud for their tools? We've learned the answer is "no." Instead, the idea of a project-based marketplace eliminates any confusion or time waste a developer may experience when working on a project.
Enterprises are using SDC to control exactly what development software, version numbers, and plugins are used for each project. Compared to a cloud-based update mechanism, our customers are discovering they can own a localized marketplace for their commercial and OSS tools, as well as manage their needs on a per-team basis.
Secure Delivery Center is ready out-of-the-box for installation, and it requires only a few, easy questions answered about company policies and software governance before acting as an inside-the-firewall Eclipse and MyEclipse management tool.
Granularity in its reporting give a clear and concise understanding of how Eclipse or MyEclipse is used, what tool stacks and versions work the best on each project, and which configurations are successful in project development.
SDC starts at only about $45 per developer. Contact sales(at)genuitec(dot)com for more details.
See SDC in action with an archived webinar: http://bit.ly/v9WuXG