Posted on Jul 22nd 2010
What a show! The Genuitec team had a wonderful time at the IBM Exceptional Web Experience Conference this year; we met a lot of great people and interest in our MyEclipse Blue product is at an all time high!
We found many IBM Web Portal users ready to abandon IBM Rational tools for a lighter weight, more affordable (Blue is a $150 for a floating license) solution that doesn't break bank and gives users the power of a full fledged Java development suite. We also discovered that companies are hesitant to purchase RAD licenses for contractors because it's simply too expensive. MyEclipse Blue fits their needs perfectly as it is inexpensive and a floating license that works seamlessly with existing RAD projects and deploys to WebSphere without a hitch.
Give us a call today to learn how MyEclipse Blue can help you save thousands of dollars over RAD tools and it keeps your developers happy. (214) 224-0461 or info<AT>genuitec<DOT>com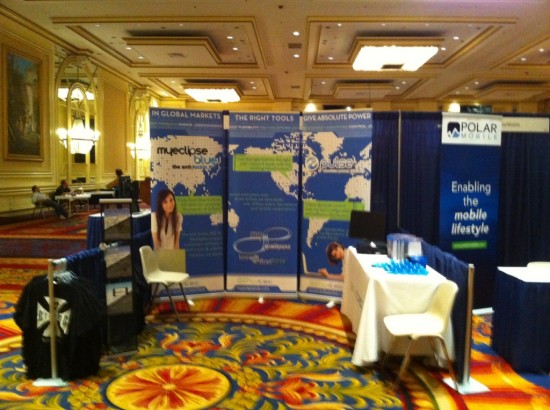 Never mind the carpet, we were all distracted by it. :-)