Posted on Mar 22nd 2011
---
Update: Development of MobiOne has been discontinued. Read the End of Life Notice for more information.
---
The marketing team is in Silicon Valley this week exhibiting at the annual EclipseCon conference; an event for Eclipse developers to see the latest and greatest in Eclipse technologies. Both Jens and Jason are onsite demonstrating Genuitec's MobiOne; a drag-n-drop iOS application designer for Windows machines. And OneInstall, the newest technology from Genuitec that is a cross-platform installer that creates Java and Eclipse installers in a matter of minutes for Mac, Windows and Linux operating systems.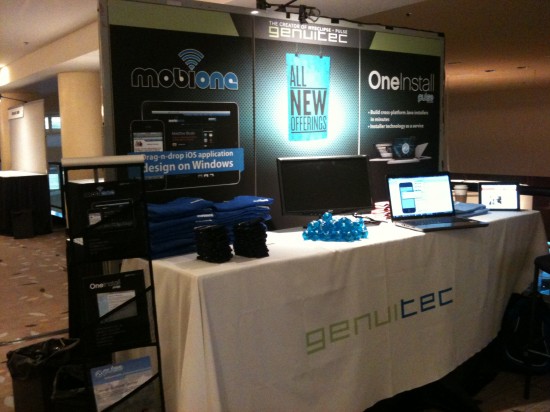 If you're here stop by the booth, get some free t-shirts and learn about what we're up to these days.
Cheers!