Apple's annual conference starts today in San Francisco, and while many people will be excluded from watching the live event thanks to Apple's restricted streaming to Safari, we're anxiously watching the clock for the streaming to start so we can hear what news will be unveiled.
For those of you with with a Safari browser, Apple products,  and eager eyes, here's the streaming link for the conference.
Every year, Apple's team takes to the stage to present what's on the release schedule for Apple. From new products to updates to Apple's iOS, the WWDC never ceases to drive interest and demand back to Apple's product line.
So what's rumored to be on the plate for the conference this year? We'll know for sure in just a few more hours, but until then, here are some links for you to satisfy your Apple taste buds:
- http://www.macrumors.com/roundup/wwdc/
- http://wallstcheatsheet.com/technology/apples-wwdc-2014-here-are-the-latest-rumors.html/
- http://www.digitaltrends.com/mobile/apple-wwdc-2014-news/#!TExCy
Personally, I am hoping for more news on the rumored Apple Smart Home. What about you? Tweet me at @HopefulIris and share your favorite rumor, your thoughts as the event happens, or even your thoughts on Apple's future.
I look forward to tweeting with you during the live event.
- Iris Meneley
=====================================================
About the Blogger: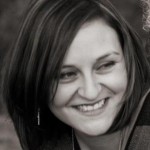 Iris is the Social Media & Public Relations Coordinator for Genuitec, where she has been in employ since 2010.  She is a wife and mother, an avid reader, a movie junkie and enjoys organizing to excess.
---
Posted on Jun 2nd 2014