Posted on Jul 23rd 2013
A friend once told me, "The goal of every company is to survive long enough to get lucky".  I remember getting a hardy chuckle at how profound and funny it was.  But starting Genuitec in the wake of the dot.com economy and post 9/11, the saying took on a new sense of reality.  Particularly after realizing the failure rate of new businesses in the  information technology sector.  Nearly 7 out of 10 technology start-ups close their doors by their 4th year; not counting the number of undocumented garage start ups that never see the light of day.
Technology can be a fickle mistress.  It's so easy to fall in love with new innovations, yet so hard to predict  commitments and heartbreaks.   However, that is sadly not the reason why many start-ups fail.  Research continues to show the hard truth about incompetence and lack of managerial experience as the leading cause of failures, which are all rooted into emotional decisions ranging from pride, going into business for the wrong reasons, falling in love with product or business, taking advice from friend and family, getting worn out, lack of focus,..... etc.
Genuitec recently celebrated its 13th anniversary.  Looking back we've made our share of mistakes that could have easily made us a footnote in the technology history.  But, we must have also made enough of the right decisions every year to allow us to grow  and to fight another year.  During some soul searching over the past few days, the following is the result of lessons learned through the past 13 years at Genuitec and nearly 30 years in the industry.  This is by no means a comprehensive list.  Rather a company reminder of what worked for us and hopefully paying it forward for start-ups looking to be on the right side of history.
Deliver first, buff second.
Its OK to strive for perfection.  But let's face it.  Software will never be perfect.  Its a living system that matures and grows with time.  And just like an infant it must be given the chance of birth and the benefits of experience to learn and grow.  We now call this idea in technology as continuous delivery.  But seem to forget the core principle behind it.  Deliver, get feedback, learn and improve.  And you don't need a continuous delivery system to get started.
Learn the art of compromise.


You can't have it all.  There will never be enough time, people or money to implement your vision.  At least, not immediately.  The only thing you can control is your delivery time line.  Everything else should be subject to constant review right down to the final days and hours of delivery.  Don't let perfect be the enemy of good.  Technology elegance is always second to business decisions.  The art of compromise should be rooted into the simple question of what is enough to provide value to my customers  to use and to provide input so we can make it better.

You can't afford to fall in love with your code.


Your code is your baby, it's natural for you to love and to defend it. It did exactly what you asked it to do , while you watched it grow and mature.  But that's exactly why you should always take stock of what is truly strategic for your application and company.   When it truly stops being so or other better and/or less costly alternatives are available you should be the first to explore those options.  Because others are doing exactly that and will kick your stubborn butt back to the Stone Age.

Trade your emotions with your customers'.


No one really cares about what you think or how you feel about your product.  Just like an old fashion marriage- but enough about my personal life :-)  The only emotions that really matter in business are those of your customers -  what your customers value about your product and the impressions they have while using it.  Everything else is pompous hot air.  So while you have to execute your business strategy as rationally you can possibly be, you have to understand your customer emotions and sell to those emotions.

Build it and they will come and sink your ship.


Unless you are betting on a long shot or flush with cash, you are leaving so much to chance with such a strategy.   I realize there are a handful of examples where such strategy can succeed beyond wildest imagination.  There are also nameless thousands that end up in ruins every year.   Defining new markets take time, money and endurance.  It might be the right strategy if you are willing to be in business for many years without any income.   But as most start-ups that bet their life savings on an idea, the majority don't have the cash or time.
As I mentioned, these are just a small set of lessons that we have learned, experienced, and fought against as a company in our 13 years. There are many, many more that I could share with you, but these 5 I believe have the biggest resonance for today.  To all you start ups, struggling companies, and even succeeding companies we truly wish you the best of luck in your endeavors.
- Maher Masri
===============================================================
About the Blogger: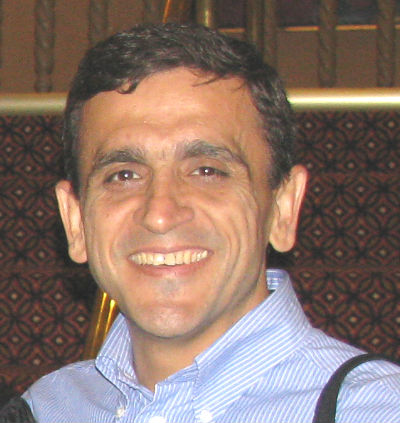 Maher is the CEO and a founding partner for Genuitec. When Maher isn't dealing with the day-to-day running of Genuitec, he can be found biking through Texas and competing in the annual IRONMAN triathlon.