Posted on Jun 4th 2012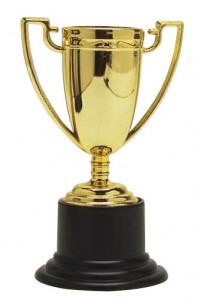 We're pleased to share the news that our MyEclipse IDE was recently voted as the top choice for developers in the categories of Web Design and Development, and Support for Frameworks.
The 2012 Evans Data Report, titled "Users' Choice: Software Development Platforms," sampled 1,200 active developer from across the globe who found MyEclipse as the most powerful and useful IDE in the Web development space while providing the most options to support a broad swath of frameworks.
Of note, Genuitec's MyEclipse out-shined IBM Rational tools, Adobe Flash Builder, Microsoft Visual Studio, Red Hat JBoss, Embarcadero Delphi, Eclipse OSS, Oracle JDeveloper, and SAP NetWeaver for favorable Web development capabilities.
"MyEclipse stands shoulder to shoulder with products from companies with the largest market cap of any industry," said Maher Masri, CEO of Genuitec. "This report confirms our commitments to save customers of all sizes time and money without any compromises.  It is a statement that our MyEclipse technologies are comparable to - and in many cases better than - what organizations with thousands of developers can provide."
The research analysts from Evans Data Corporation noted, "MyEclipse is well at home in Web development and its users found its offerings to be very strong." Further stating in support for frameworks, "MyEclipse, Visual Studio and Rational were all in the top three last year, while JBoss has advanced in several categories. These four form the first tier in this year's User's Choice survey."
"The tools [MyEclipse] are generally characterized by developers as an intuitive and highly productive offering supported by a flexible, extendable plug-in system," the report further stated in a closing remarks.
The full report can be purchased at this link: http://www.evansdata.com/reports/viewRelease.php?reportID=19
Priced starting at US $30 per developer annually, try MyEclipse Standard, Professional, Spring, Blue or Bling editions today.
MyEclipse is free for a trial period. Free trial users and those with current subscriptions receive all upgrades and full support at no additional charge